Modular furniture and office furniture

Design for home - design for office. We create space for change!
Flexibility, mobility and sustainability are the pillars of Movisi. The German company was founded in 2009 and specializes in manufacturing modular and multifunctional furniture such as partition systems, modular shelving and modular seating furniture for offices, trade fairs, events, modern homes and interiors and other environments where flexible or temporary solutions are needed.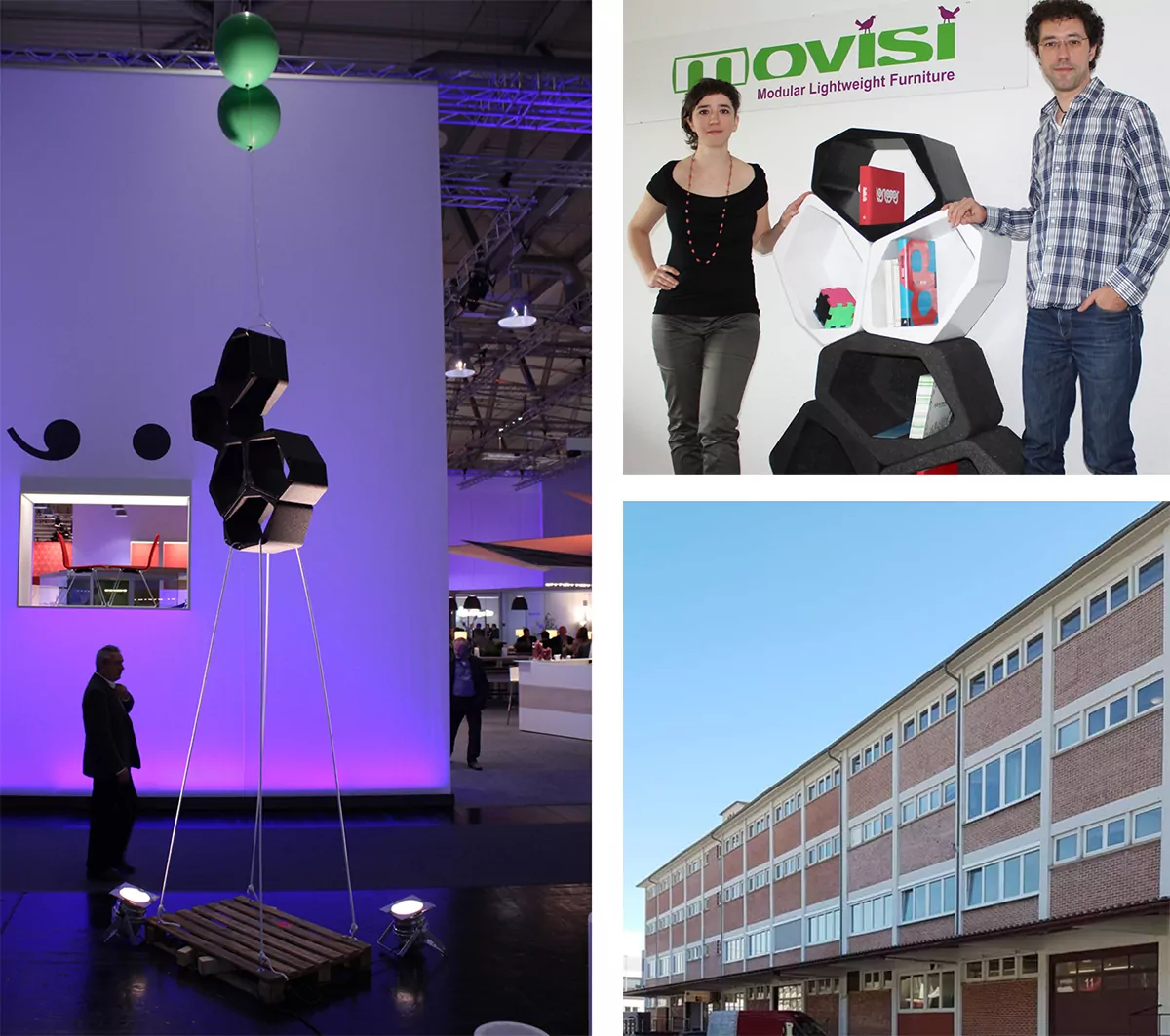 Brother and sister Aleksandar and Natascha founded Movisi in 2009 in Stuttgart, Germany.

Quick and easy assembly - no tools or special expertise needed
Quick to construct and quick to change; unique and diverse in its capabilities to modify its design as many times as the end user chooses.

Sustainable furniture production
Movisi products adhere to strict ecological and socially-responsible production methods
Movisi furniture is 100% recyclable, entirely toxin- free and 100% Made in Germany.
Find out more about sustainability at MOVISI
Light, flexible and customisable furniture - design your custom piece
We think that everyone should have more choices when it comes to the character of their home decor or office environment.
Our aim is to offer you endless interior design possibilities. Movisi does not dictate a style, but rather allows you to establish your own personal style with furniture that you can customize and change as it suits you.
The results can be unexpected, individual and dynamic. You are in control of the design because many products are modular with interchangeable components. The furniture changes with a whim, and with minimum effort. The results can be as surprising and evocative as your own imagination. Movisi modular lightweight furniture adapts to your needs.

Light and right - lightweight furniture engineered with 95% air
The Movisi modular furniture collection is distinguished by its use of a specially engineered material that allows the design of products that are especially light in weight, and yet are solid, secure and extremely functional in everyday use. The lighter weight makes Movisi easier to move. The interchangeable components make Movisi products dynamic and responsive to changing needs. These characteristics combine to make Movisi one of the world's most unique range of furnishings available anywhere today.

Show 1 to 3 (from a total of 3 products)