We would love to work with you!
We would love to work with you on your new workspace design, exhibition booth or event furnishing challenge!
From open-plan office space to individual workstation design. From exhibition booth to event furniture setup.
Call us +49 711 505 54 85

Personal and individual consulting service
We'll help you find the best solution for your office, home office, exhibition booth or event.
We'll support you with planning tips, configuration tips and the selection of the best MOVISI products for you.
We'll advise you on the right configuration for your MOVISI piece of furniture.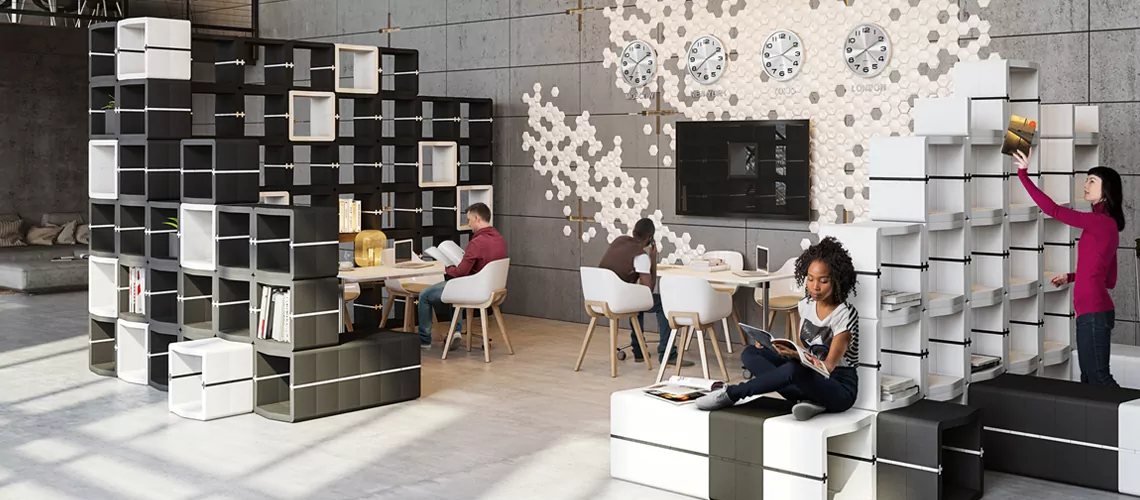 Speak to us
Give us a call: +49 (0)711 505 54 85

Send an e-mail to designer@movisi.com (you can also include your first sketches and design ideas if you wish).
Your individual offer
We are happy to work with you to develop your new furnishing concept. We will create your individual offer and are there for you until delivery to your doorstep.
We deliver worldwide.

Happy clients
Let's create space for more creativity: for happy workspaces, your upcoming event or trade fair. We'll help you stand out from the crowd.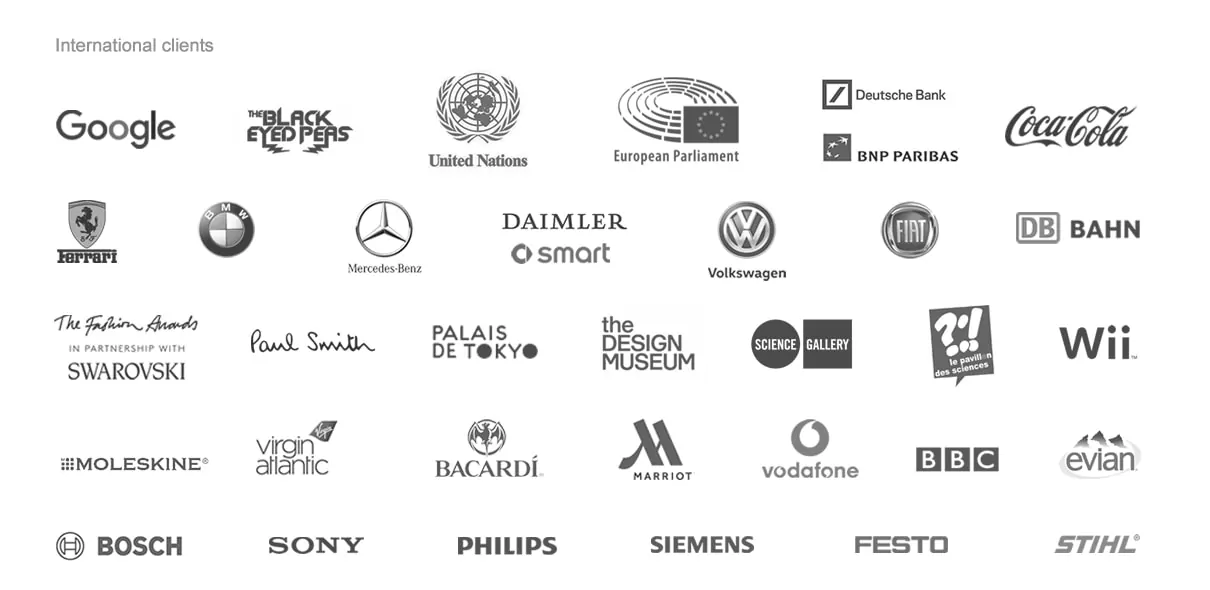 MOVISI for Your Workplace, Home Office, Convention Booth, or Professional Event

We offer support in the form of planning advice, configuration tips, and a selection of MOVISI products best suited to your needs.
We'd love to help you find the best design solution for your workplace, home office, convention booth, or professional event. Together, we'll come up with a stellar design for your individual MOVISI furniture solution.
Just give us a call, send us a sketch or a design idea or come on by (with an appointment) – all of our MOVISI products are on display in our showroom in Stuttgart for you to see first-hand, try out, and feel the creative juices flow.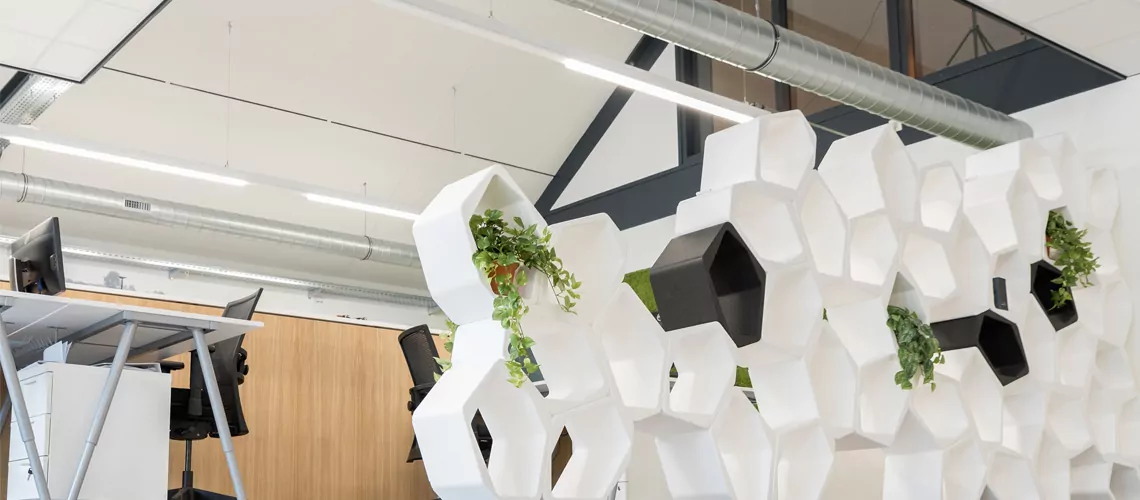 Your Success is Our First Goal
We're here to help you find the solution to the worthy challenge of creating the right workplace. We're readily available to you as you plan how to integrate MOVISI furniture into your office space.
As a successful family enterprise, we assist customers in the process of designing up-to-date, positive workspaces that breed success. We'll show you how modularity and flexibility exert a positive influence on an office space, how your employees will feel more at ease in a well-thought-out space and attain their full potential.
MOVISI Furniture: Planning and Consultation
We're here to support you in designing an office or retail space with MOVISI furniture. MOVISI helps you create a unique, positive working environment. We'll be there as you select the right furniture for your workplace, reception area, cafeteria, lounge, or meeting room area. Send us your ideas or give us a call to describe what you'd like to make happen.
As always, the basis for successful collaboration is mutual trust – you can count on us.

Personal Selection for the Right Atmosphere
As you wish, we'll create an individualized design and advise you on the function and potential of MOVISI furniture. We'll work to be there for you through the process, from start to finish, including delivery at an appointed time.



Workplace Freedom
The professional world changes at a rapid rate and the same goes for the needs of your employees. Changes in work situations lead to new ways of working and require workplace surroundings that can keep up. This holds true for furniture, too, maybe above all. Static furniture does not accommodate many new scenarios. MOVISI furniture, on the other hand, can be added on to at any time, reshaped to fit your needs. Thanks to the modularity of MOVISI furniture, you can easily make a shelf into a stool or a bench – anything your new office situation demands.

Create Customized Design Solutions with MOVISI Furniture
The office of the future should look the part: it should adapt to the most diverse working situations. Employees should feel at ease – this will increase productivity. But you don't want to be buying new furniture for a new office layout every year. Not only would that be bad for the bottom line, it would have repercussions for the environment, threatening what has become an essential factor: the sustainability of your enterprise.
Our furniture is uniquely tailored to the changing circumstances of your employees. What's more flexible than having extendable and convertible MOVISI furniture in your office and accommodating every new employee with an individualized configuration?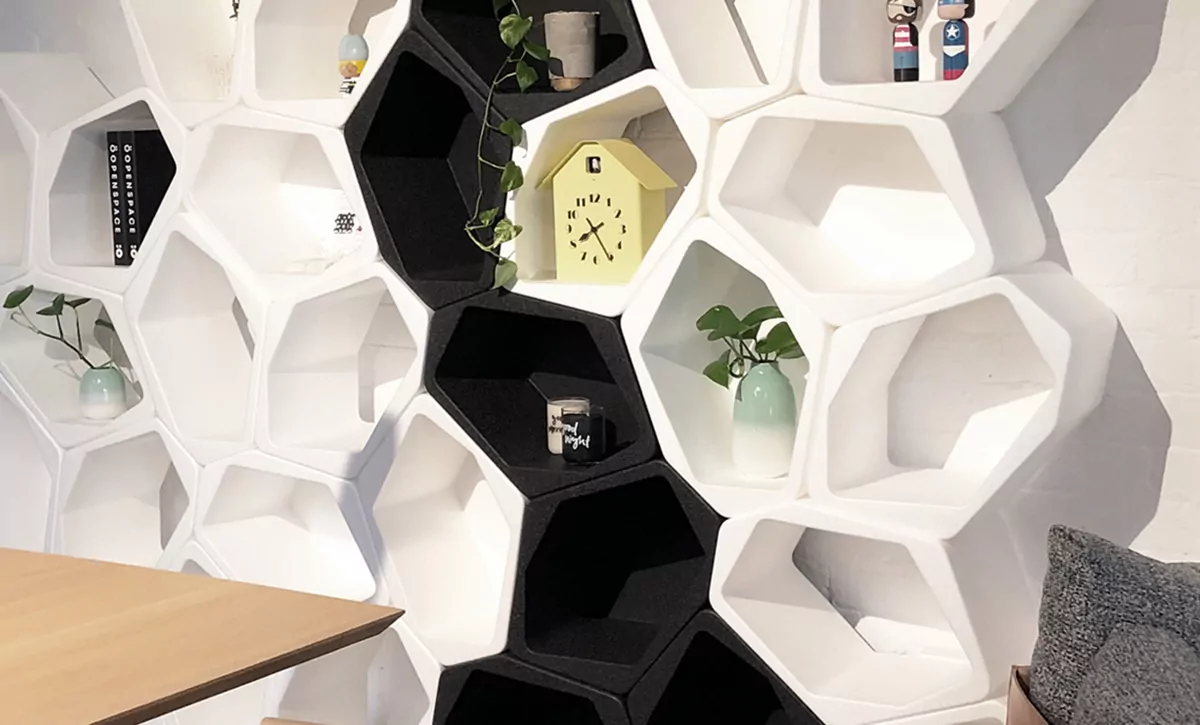 Your Employees' Unique Working Styles
A workspace that is tailored to the needs of its employees and their situations lowers the error rate and leads to positive results. Happy employees communicate better with one another, which raises their level of satisfaction in the workplace and contributes to an improved working environment.
Our furniture solutions include CAD files that you can incorporate into your planning and adapt to your individual needs.
Your employees have diverse working styles. Give them the space to help create their working environment. Show faith in your employees by allowing them to shape their workspace. Concentration, communication, collaboration, relaxation: Each is a different work situation that fosters a different working style and makes a different set of demands on the workspace. Each is easily attainable with MOVISI furniture.

Your Employees
A modern office arrangement must bring diverse needs into harmony and create potential for effective collaboration. Today, your employees operate more independently, deciding for themselves where and how they complete tasks. Concentrated solo-work becomes a communicative endeavor, team work follows on the heels of productive retreat or relaxation.

Architects, Designers, Retailers
We see it as part of our occupation to provide you, the experts, with information you need to offer your clients and customers solutions. Call today for high-quality images, detailed product descriptions, and consultative support for our furniture systems.

Truly sustainable products with the lowest possible environmental footprint
We take the environment into consideration at every turn, thinking earnestly about our role on the planet and the mindful usage of resources, believing its part of our job description to preserve what we have. At MOVISI, maintaining sustainable processes and resource chains is at the heart of what we do.
Everyone who works at MOVISI or is involved in the manufacture of our products considers preserving the environment as one of their top priorities. This is why we make our products exclusively in Germany and a very few products in the EU. Our products have a long life expectancy and are fully recyclable. We also use minimal packaging. Our products are optimized and light, which helps keep transportation emissions low. Our manufacturing process is also optimized for zero emissions. Should they arise, they are completely recycled, so that we reduce emissions to an absolute minimum.

MOVISI – The Company
MOVISI operates worldwide as a German family enterprise. We have been in business successfully since 2009.
We see it as our duty to design and make great products to high standards of style and manufacturing efficiency – and to enter into lasting relationships with our customers.

Change, with MOVISI
People don't always deal well with change; it takes someone trustworthy to trust. We take customer service seriously and will assist you in realizing your vision – creating new trust.
All you have to do is enjoy your new working environment.
Well conceptualized, effective design – you've made the right choice with MOVISI furniture.
As a matter of course, we put people and employees at the center of what we do. Every one of us spends a large percentage of our days in an office – it should be a harmonious one. People should feel at ease in their workspace.
Give us a call for an individualized product and consultation. It'll save you time and help shape your message very early in the process, giving wing to your ideas.
Show 1 to 8 (from a total of 8 products)